Попаднах на много добри листове за екраниране в eBay на немската фирма "YSHIELD GmbH",
Поръчах си листове от мюметал-подобна сплав с описание, измервания и сертификат. Използват кобалт и още нещо.
Интересното е, че тази сплав не би трябвало да си губи свойствата при по-голямо огъване както пермалоя (примерно).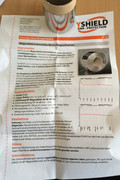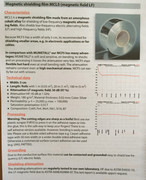 Малко описание (извинявам се за лошия превод от немски):
MCF5 is a magnetic shielding film of an amorphous cobalt alloy for shielding low frequency alternating magnetic fields , electric fields (LF ) and high frequency electromagnetic fields (RF ) . Since MCF5 is only 5 inches wide , it is suitable for shielding smaller areas , eg in electronic applications or for cables.
Static magnetic fields : This product is not MUMETALL ® . We use a newer alloy, for better shielding . MUMETALL ® is advertised so that static magnetic fields are shielded, but this effect is very small at the usual 0.1 mm thick sheets ! Our alloy based on cobalt shields is better, stronger magnetic fields are swirled. For static magnetic fields or permanent magnet no vortices are present, which is why they are not shielded.
Compared to MUMETALL ® MCF5 has many advantages: MUMETALL ® is soft and sensitive, when bending (in shock and in the processing of shield) and it's qualities are easily lost . MCF5 remains flexible yet hard even for small bending radius. The shielding effectiveness is maintained even under high mechanical stress. MCF5 can be easily cut with scissors.
Спецификации
Width: 5 cm
Length: 1 meter = 0.05 m²
NF shielding magnetic field: 30 dB (97%)
Shielding effectiveness HF: 40 dB at 1 GHz
Basis weight: 180 g / m²; thickness: 0.02 mm, Color: Silver
Permeability: μ 4 = 25,000; μ max. = 100,000; saturation induction: 0.55 T
Composition: CO69, Fe4, Mo4, Nb1, SI16, B7
Ето и по-интересните неща от каталога, който получих в пратката: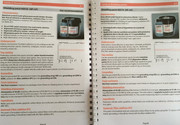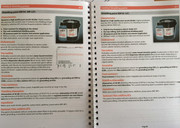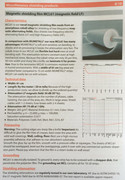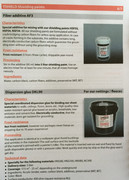 Линкове към онлайн каталога и сертификатите.
http://www.yshield.com/pdf/YSHIELD-DE-Abschirmprodukte-Sonstige.pdf
http://www.yshield.com/pdf/YSHIELD-EN-MCF5-BriefExpertReport.pdf